Published by James Dunworth
Following the launch of award-winning Doozy Vape Co's new Seriously Bar Salts range, we got together with CEO Imran Ismail to get his thoughts on vaping trends, his advice for vape retailers - and how he differentiates the Seriously range from other bar salts.
2022 could easily go down as the year of the disposable. How do you see vaping trends changing in 2023, and how do retailers need to position their product range to react accordingly?
2023 is probably not going to be the year for anything in particular - but there will more of a shift in power from disposables to mainly salts. In fact, this is something we are seeing already.
Disposables will remain but the sales will not be as strong as in previous years. The key for retailers is to be proactive and inform their customers about the benefits of using a pod-type device and the variety of salts that they can choose from. You also need to add the important fact that it is much cheaper and more cost effective in the long run.
Of course, sub-ohm vaping and using VG:PG 50:50 e-liquids is an even more cost-effective way of vaping without sacrificing flavour, but most disposable users will probably transition to nicotine salts.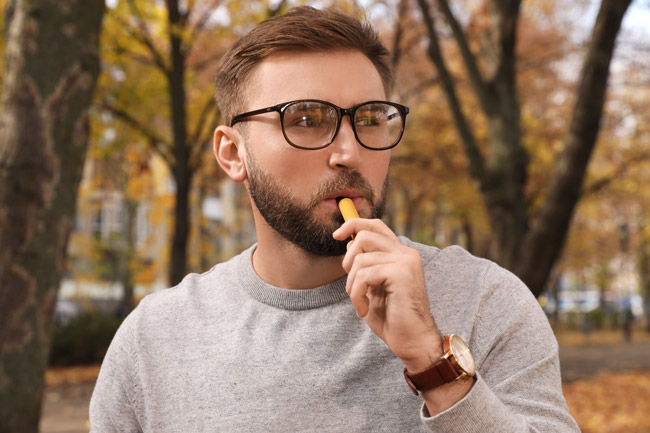 How important do you think that having the options of disposable-like flavours such as bar salts is for helping vapers switch from single-use to refillable devices?
I think it is very important to give the disposable vaper what they are used to which is a flavourful vape and convenience. Disposables have a more intense flavour to them which makes them enjoyable so it makes sense to match that aspect if we have any chance of converting them to salts.
What other advice would you give retailers who want to help people transition from disposables?
It is imperative to inform the consumer and advise them on the best choices. Consumers will appreciate the explanation of how switching saves them money and how good pod systems really are. Store staff are trusted by the public, so their advice will always be taken on board as the consumer relies on advice and guidance by staff in any business so the vape industry is no different.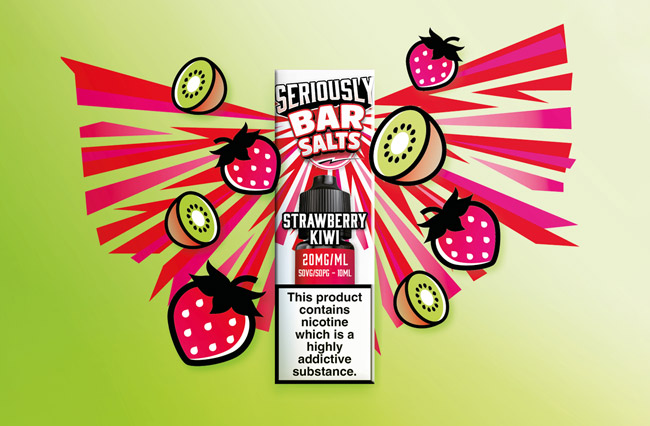 When you came to creating the Seriously Bar Salts range, what factors influenced your choice of flavours?
The decision was quite easy really. Replicate the popular flavours in the disposables as a starting point. But, at the same time have a few flavours that are intense but different to the disposable flavours because as a reputable brand, you can't be seen to just follow the crowd.
The Seriously Bar Salts range taste quite different from the average bar salt. In some, I noticed that while the flavour is still strong, the sugary elements are more muted compared to some brands. What was behind the thinking there?
We decided to lessen the Sucralose and have the flavour come out more. Yes, the sweetness does help boost the flavour but too much Sucralose can affect coil life which is a major factor
When it comes to the average vaper these days. So we managed to get a balance of both so that everyone is happy. Another factor was that not everyone enjoys a full-on mouthful of sugar and flavour. It's hard to please everyone but we would like to think we got it right.
If you had to choose one favourite from the range, which would be your favourite?
That's always a tough question! But for me right now I would say the Triple Mango Ice is something out of this world. It's true that mango and ice has been done, and it's hard to reinvent the wheel, but I think we may have pulled it off with this one!
Are there any particular devices you recommend for use with the Seriously Bar Salts range?
I wouldn't say any particular device because they all are very good. But the most important factor when it comes to the right device for our bar salts is that the device should be able to get the optimum wattage - which is around 18W minimum. We find any lower than that and it just doesn't do justice to the flavour.
Thank you to Imran from Doozy Vape Co. for taking the time to answer our questions!